We're happy to announce a new update to Final Cut Library Manager with some great new features.


List of internal media
In addition to the list of external media, you can now view the list of internal media associated with library events.

Duplicate internal media out of the library
From the new internal media list, you can now copy the media out of the library using the new "+" button.

Quicklook is now available from the lists of internal and external media
So you can easily check what each media file actually is.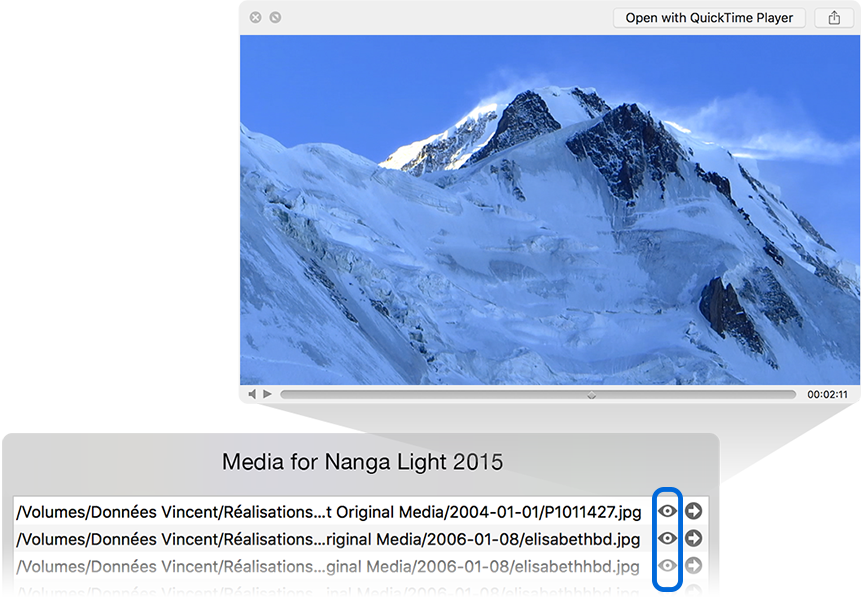 All media list to CSV
The Export to CSV option has been extended with a function to export a CSV file of all the media files, both internal and external, for an entire library. You can access this feature from the "gear" or the contextual menu.

Smart follow of exported files
Final Cut Library Manager now tries to follow any files that are exported to the hard drive from FCPX, so that you can continue to find them easily even if you move or rename them after the export.
Existing inaccessible references (which can be viewed by holding down the Option/Alt key when clicking on the Exports button) can be re-linked to the appropriate file manually if required, using the new "?" button.

Other improvements
Updated German translations (with our thanks to Peter Bosche)
Fixed a bug which stopped real-time scanning of disk images and external hard drives
Various fixed bug
Free Upgrade
As usual, based on our upgrade policy, this update is free of change and includes various bug fixes.
New users buying the complete pack with all options benefit from a 10% discount : €29,70 instead of €33.
All the tarif options are explained on this page
Want to test Final Cut Library Manager? The Free Basic Management Licence allows the use of most of the features of the software without any time limit.