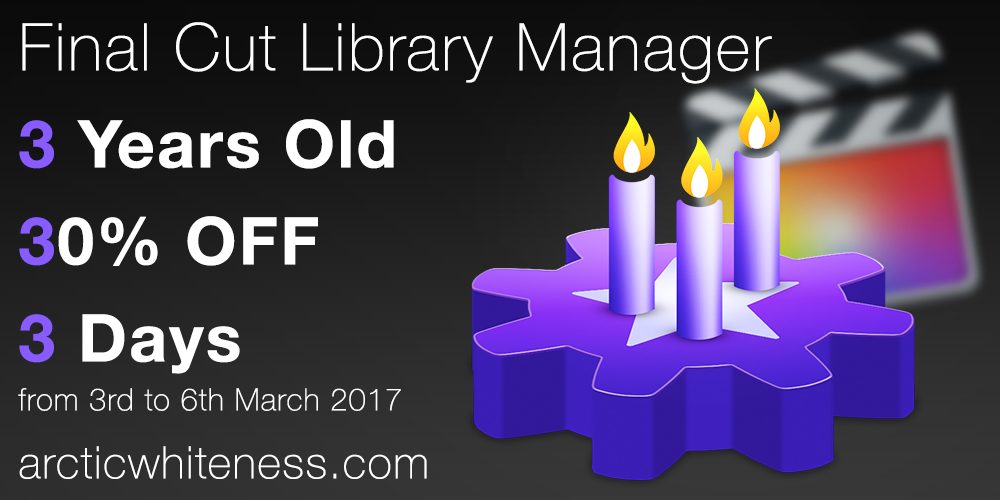 This is already the third year of consolidation that's coming to an end: Final Cut Library Manager is now mature and strong! It's thanks to your feedback and to all of you who help spread the word! Thank you!
To celebrate this, we're offering a 30% reduction from 3rd to 6th March 2017.
Help us spread the word on this too: Quickly Tweet or Share on Facebook!