It's now been four years that Final Cut Library Manager has been helping you to both manage your ever-growing collection of libraries, and to recover precious hard drive space by cleaning them.
Thanks to your continued support there have been over 35 updates, and they'll be many more to come.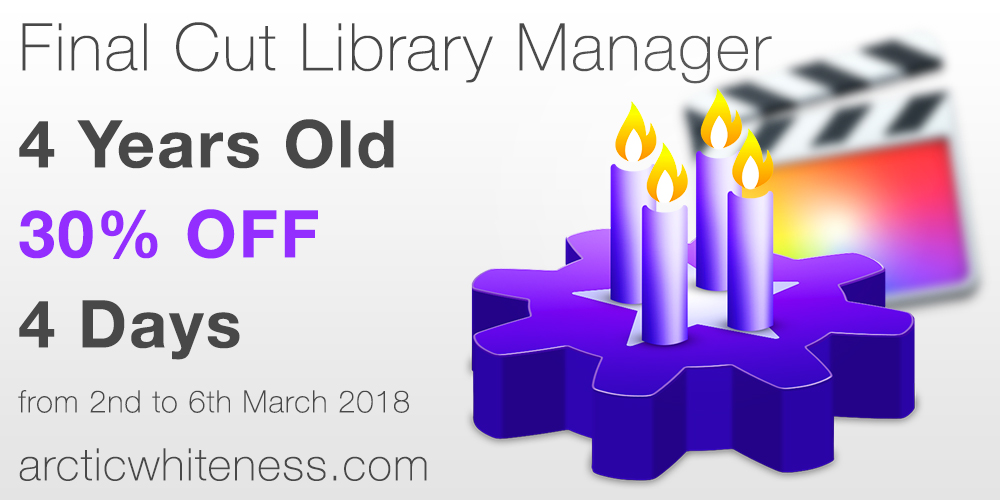 To celebrate this, we're offering a 30% reduction from 2nd to 6th March 2018.
Help us spread the word on this too: Quickly Tweet or Share on Facebook!