I've bought version 1 or 2 of Final Cut Library Manager.
Do I have to pay to upgrade to version 3?
No. As per our upgrade policy you have access to version 3 free of charge.
You should request a new activation code which will unlock all of the feature that you had previously had access to.
Simply download Final Cut Library Manager 3, launch it, then go in menu Final Cut Library Manager > Licences...
If it isn't there, paste your old code for the version 1 ou 2, then click on the red link: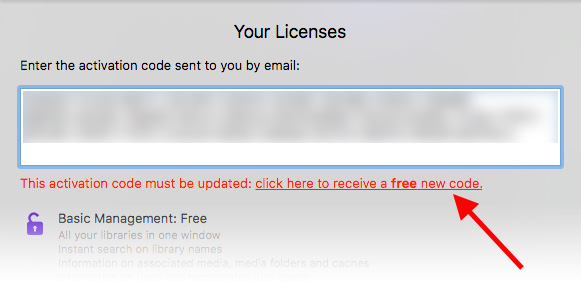 Furthermore, to thank you for you support we're offering you free access to a major new feature - Copy, Delete & Move.
If you wish, you may also purchase access to the new Exports feature too (and your support would be much appreciated!).
Back
That's fixed my problem!
That hasn't fixed my problem...