Sharing videos from QuickTime Player
After having launched VideoTweet for the first time and added your Twitter account, you can share your videos directly from Photos or QuickTime Player.
To do this, you should add the destination from the "More..." option in the Share menu: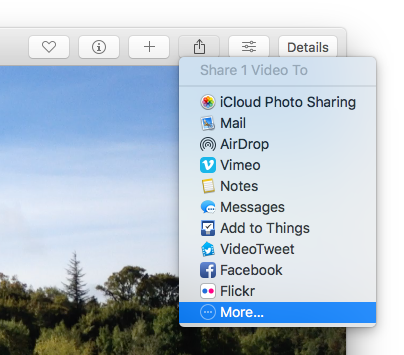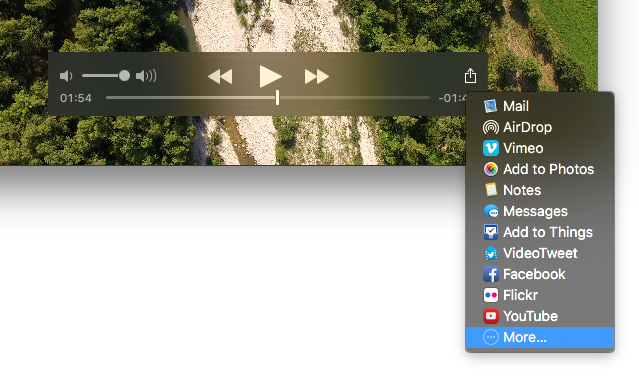 Back
That's fixed my problem!
That hasn't fixed my problem...